As you'll see here on the exciting Startup Canada initiative, my contribution to this hugely important initiative is to focus on what role Cloud Computing means for Canadian startup innovation.
Indeed the ability to enhance and expand the volume of new startups is really the most important part of how Cloud can benefit Canada.
The focus of our Canada Cloud Business Plan is on the shortfall of new tech innovations, and how Cloud can act as a bridge to close this gap.
Connect2Fans – Blueprint for modern Canadian entrepreneurism
The backbone of this activity will be an ongoing showcase focus on 'Canadian Cloud Ventures'.
This week I interviewed entrepreneur Jason Lavigne, who is pioneering a new business model for the music industry called Connect2Fans, where as the name suggests they key idea is to enable artists and bands to connect directly with their fans to promote and share new music and concert tickets, sell and deliver them.
A 'Cloud Venture' is a startup based on the Cloud, like in the case of C2F they are running on the Microsoft Azure service.
The objective of my interview with Jason was to ask and profile how important this is to the business, specifically how does it help a startup, and Jason was entirely blunt about the important role that Cloud Computing plays in the business: "Quite simply Connect 2 Fans wouldn't exist without this new Cloud capability".
Jason explained that before launching the venture he worked in this same ticketing industry, and for similar projects it required a number of fixed servers for the required IT platform, an infrastructure that would cost a minimum of a million dollars, and then some.
"Our business model is the perfect example of the value of Cloud Computing" explained Jason.
"At any point in time you might experience a huge spike in traffic for the latest popular concert, but then for the rest of the time traffic is very low. Without Cloud you have to buy the infrastructure required for the spike but then make a loss on all the remaining time.
"Cloud enables you to right-size your cost base relevant to the traffic demands of the business."
In contrast C2F is able to achieve the same core capability for as little as 15% of this cost, while critically still having a more sophisticated IT platform that can still scale to cope with massive spikes in demand so no sales are lost.
Without this C2F would have had to raise investment capital to launch the business, and Jason explained that in Canada this can be very difficult if not impossible, and so through utilizing the Cloud they are able to bring the costs down to a level that can be funded through 'friends and family' level of investing.
Cloud lowers startup costs so that new ventures are more accessible to personal investors.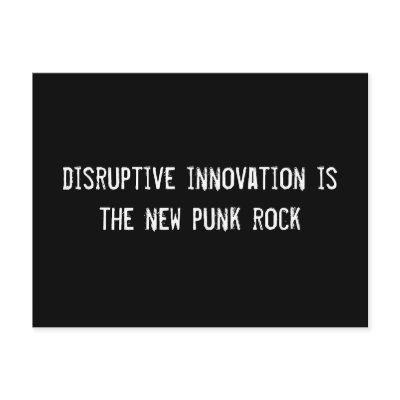 Cloud 2.0 PaaS – Disruptive innovation building blocks
Cloud Computing isn't limited just to making IT cheap and elastic, indeed Azure is actually what's known as a 'PaaS' – Platform as a Service.
This refers to the different tiers within the definition of Cloud Computing, which sits in between raw computing 'IaaS' infrastructure as a service and fully outsourced 'SaaS' – Software as a Service.
It's a critically important area, because it directly enables the core success factor for any business – Competitive differentiation, customer-centric features and more, that C2F achieves through sophisticated technologies and integration with social media (Cloud 2.0).
Jason explained that a PaaS makes available software components that normally you would have to write yourself, but instead via the Cloud hosting environment you can call on existing ones and reuse them into your business model.
In the case of C2F they utilize the Azure CDN (Content Distribution Network) as a central part of the media e-commerce delivery method that is the core of their business.
C2F is a 'disruptive innovation' business model – It's reinventing how artists and bands communicate and trade with their fans, and this technology makes it possible for small startups to achieve this, Davids successfully battling the incumbent Goliaths through playing field leveling Cloud services.
Not only that but the Cloud 2.0 elements improve the experience for the customers as well as streamlining process. "Social Signon" is a technique that lets you log on without having to tediously type out your username and password each time, instead you leverage your existing signon to sites like Facebook.
This kind of integration between web sites is the essence of what Cloud is really about, and again it provides the foundations for enhanced business models that whip their competitors. C2F doesn't need their own user database and it's more convenient for users anyway.
Also this provides a security feature Jason explained – Users who have registered on Facebook have verified their identity to some degree, enough for us and our process and meaning we don't need to invest in this feature.
In addition to all of these benefits hosting on the Cloud via Microsoft Azure delivers something that many entrepreneurs sorely miss : A good nights sleep.
Jason explains "For this volume of technology-enabled consumer business, if you run it yourself in-house it's you that has to have the 24 hour pager technical support, and if it breaks or is hacked, it's you that has to get up to fix it.
In contrast I know that as well as Connect 2 Fans Microsoft is looking after many very large corporations running massive sites. I benefit from all the technical support and infrastructure they benefit from too.
Knowing I am in the safe hands of a brand like Microsoft enables me to sleep safe at night while the site works for me."